Business Spotlight:
The Dance Works Studio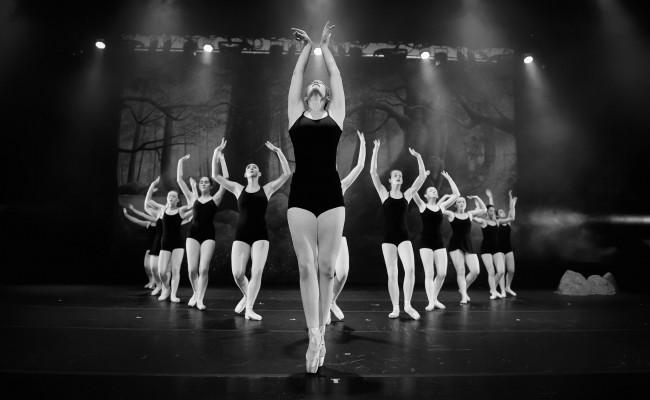 For this month's July Business Spotlight we are proud to feature The Dance Works Company located in Round Rock, TX!
The Dance Works Company is owned by Ken and Michelle Arndt. Michelle is the Studio Director as well. She has over 30 years of teaching and directing experience. Michelle has owned and operated dance studios in Iowa, Colorado, and Virginia before opening The Dance Works in Round Rock, Texas in 1998. Michelle believes The Dance Works is a vehicle for her dancers in bringing them together not only with the talents of a professional staff and quality facilities, but giving them true community and opportunity as both dancers and young leaders. Whether their goals are recreational, regional success or professional, Michelle wants her students to come away with impeccable technique, responsible discipline and a positive character that goes with them throughout their lifetime.
How is The Dance Works Studio different from other dance schools?
Comfort to our parents while you are here with your dancer is important to us. The Dance Works waiting/viewing area is a full service café! You are welcome to sit and enjoy a cup of coffee, or smoothie in overstuffed leather chairs while viewing your dancer on a flat screen television monitors. Our baristas are also available to assist you with your customer service needs should you have a question while your child is in class. The Dance Works dance studios are equipped with floating Marley floors to offer additional cushioning and support to our dancers, thus helping to prevent injuries and fatigue. The Dance Works also offers a digital projection system for our higher level dancers to aid them in improving their dance skills/techniques. Dancers are filmed during certain times throughout the year both as a class and as individuals, and then view themselves on our projection television system. The Dance Works feels that a visual learning tool is just as important as the classroom.
The Dance Works Studio has classes for all ages!
16333 Great Oaks Drive Suite 120L  Round Rock, Texas 78681
At Brookshire Insurance Agency we insure many different types of businesses like The Dance Works Studio! We can write business insurance all over the state of Texas! Tim Kriegel, is our Certified Insurance Counselor and he can tailor the perfect insurance policy to cover all your business needs!
*If you are a current business customer and would like to be featured in one of our monthly newsletters please contact Sarah, our marketing coordinator at sburris3@live.com